Forums : Offroad : Custom bumpers? (627 Views)
May 15, 2006
Sounds like a plan.
But damn, 3/8" is thick and HEAVY!!!
May 15, 2006
Yeh, it's definately heavy. Only using about 3 1/3 square feet of it though.
May 15, 2006
I've tagged a tree with my bumper before without denting it at all. It's only 3/16" wall thickness. 3/8" is definately overkill.
May 15, 2006
Again, the 3/8" was free lol, while the 3" wide 1/4" pieces I got were about $70 for a 25 ft piece.
I know its overkill, my 3/16" stock bumper has mowed over a few small pine trees at one time(on accident) and didn't even get scratched.
May 17, 2006
Pics coming Friday! I decided to paint it with truck bedliner, what did you guys paint yours with?
May 17, 2006
I had mine line-x'd when I first got it. I love the look but in certain places the line-x is already starting to peal off.
May 17, 2006
you should definately do a stinger like this: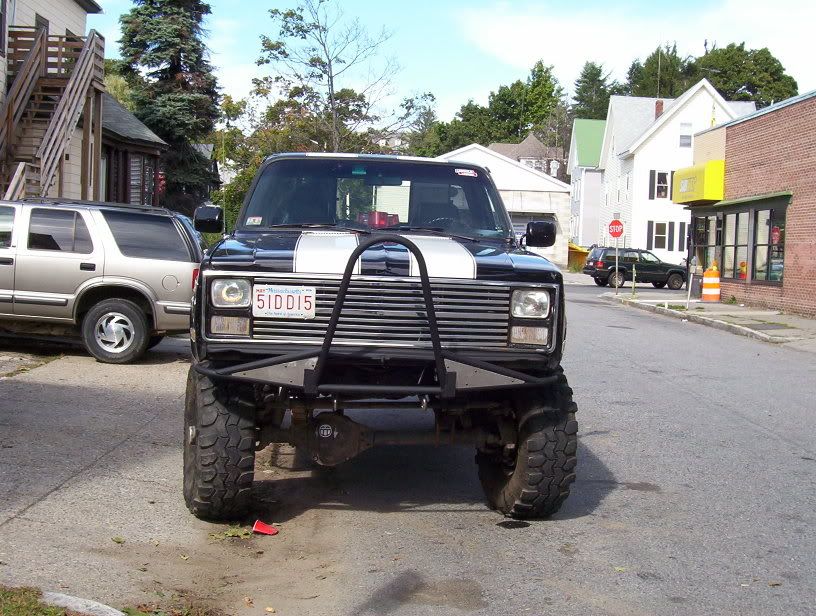 in order to minimize damage to your vehicle in case you come close to something like this again:
May 17, 2006
Can't wait to see pics when it's done!
I want to build some similar to these.
May 19, 2006
I would love to see some pics when you get it done. i want to put one on my truck, then chrome never scratches, but the painted lower valance always gets scratched up.
May 21, 2006
Whats the latest?
Got any pics yet?
May 23, 2006
It's done and on there...pics coming in next hour or so when I get some batteries for camera lol.
May 23, 2006
Tic toc, tic toc, tic toc.
Post Message
BECOME A MEMBER TODAY!
Join.